Someone notti here introduced me to Boucheron (you know who you are). So that's something I'm keen to look at. Somehow I'm done with Cartier (and absolutely loving what I own), still stuck with Bvlgari, but ready to explore others.
This is what I am stuck with. Stuck because I'm asking myself if it's worth that price point which I can't wear daily ha! But it's a fine keeper if I unsee other facts.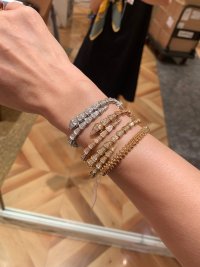 (There was delivery going on lol).