Hello dear fellow TPFers.
I have caught the Céline bug and now all I can think about is which bag should I go for as my first Céline purchase. Please advice as I'm driving myself mad.
I need a bag for work. I don't carry a computer, but a bottle of water, big headphones and a packed lunch in addition to phone, keys etc.
I started loving the Micro Luggage.
Here in Dark Wine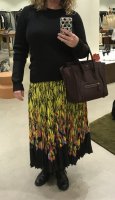 And this is a lighter version, possibly Dune
However, now I wonder whether I prefer the ease of the small big, sangle seau and Cabas.
This is the medium Cabas in blue.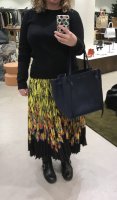 This is the Sangle in tan
Another Sangle, in a Burgundy colour
And the small Big Bag in tan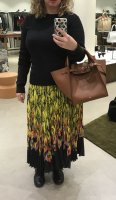 Ideally, I'd prefer two Céline bags, one for work and a smaller one for the weekend. The smaller one would still need to fit my large headphones. I have eyed up the micro Belt for this purpose. This is the Micro Belt in Ruby.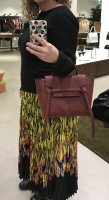 If I get two Célines I definitely want the Micro belt, but that begs the question which other bag will compliment the Belt shape and Ruby colour?
TIA! Castor