Hi there been debating *hard* since last month whether to get the Filigree Vanity Case in the new small size in Beige Black LGHW vs Small RHW Black Boy,
A little info about me i am a guy, love boxy small bags and wear an all black/black and white outfit most of the time. Both of these bags seems to be the two bag from Chanel that i gravitate towards (style, colour and size wise)
Which one should i get to compliment my monochromatic outfit and have better overall score for a daily small bag? is the beige and black Vanity Case looks too feminine (can't deny though something about the beige and black combo in the filigree line is screaming classic Chanel) but so is the RHW Black Chanel boy which stood the test of time...
Thank you, your opinion is very much appreciated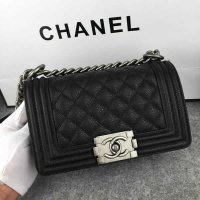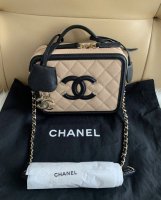 Last edited: