Hi!
I have had my Saddle Bag for less than a year and there is obvious discolouration and tarnishing on the CD due to the guitar strap hooks constantly rubbing against each other. It's on the inside of the strap hooks as well but hard to notice and capture.
I've hardly used the bag in the last 6 months. I store the bag and strap separately in their individual dust bags.
Is that something that anybody else has experienced with their bag over time?
I have a Lady Dior too and have had it for longer but haven't experienced any problems so far.
I've contacted my SA and she said they've never had a problem before and is willing to send it to HongKong for repairs.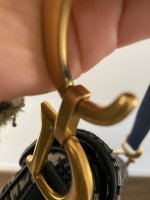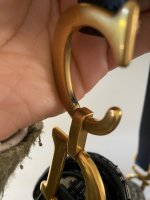 Last edited: