Apr 14, 2008
30,210
2,573
Hello ladies, I have spent the majority of my day lurking tpf, and cleaning out my closet. I've come across shoes, that I no don't wear anymore, and want your opinions as to which two pairs should go. The ones you vote for I will most likely put on
Ebay
. I don't know what I'll do with the other two pair, they might go to
ebay
also.
First up- Sergio Rossi sandal from 2008 spring collection, I've only wore these once, and never had a pair of sergio's hurt my feet so bad. That turned me off to wanting to wear them again, although they are very pretty IRL.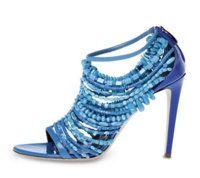 Next- Sergio Rossi( not sure which season, I got them on sale 40% off) I used to love these, and now I'm not as enthusiastic as I was about them as I was.
Next- Giuseppe Zanotti fall 07, I wore these to death last yr, and don't think I'll wear them again. Although I'm hesitant because they are comfy, and I love the way they look.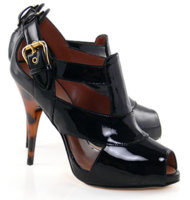 Lastly- Giuseppe Zanotti spring 08, these were handed over to me from my aunt, and I took them because I love Zanotti's, and thought I could make them work, but they do nothing for me.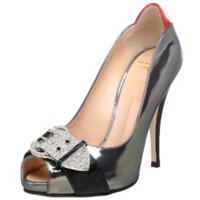 My aunt also suggested I give these away too, but I'm keeping them, she thinks they are ugly. I've worn the mess out of them, and I love the heel.