I'm not sure what to do. Keep the necklace or return it and get another one with a better stone. If I can get a better stone. Or does it only matters for bigger stones? Can you get a better stone only when they are bigger?
My diamond: cut triple excellent, 0,28, J, VVS 2
The color somehow bother me and I like to have a better clarity. I'm very picky... I don't know but the stone dosen't seem to sparkle as much I would like.
I tried bigger stones. But my SA say a smaller stone is better for everday. A bigger stone is too much. What do you think?
I'm sorry for the bad photos. But it is very hard to take a good picture.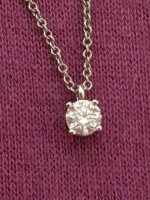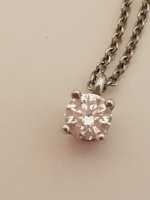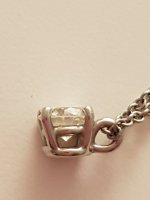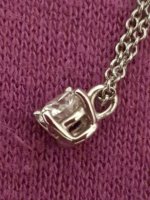 Last edited: