Hi everyone, it's my first time making a new thread but can you help me see if the boy bag I receive is defective?
I reached out to my SA in the beginning of March asking when she would receive the So Black boy and even sent her some pictures I found on IG and here about the flap not being tightly closed.
Today I received my boy but there's a gap that I can see upon inspection. I hear it clicked but I think it doesn't close all the way down when I pressed it [emoji31]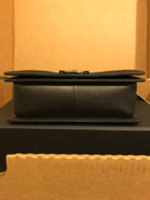 The next picture is from my 17C caviar boy so you can compare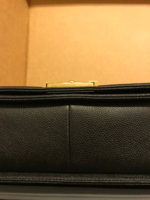 I texted my SA thinking of exchanging it but she told me each store only received a few of these and they're sold out now.
She told me the clasps have over 20 parts so each one is a little different but if I think something is really wrong we can figure something out.
Is having a bit of the gap acceptable? I'm afraid it will be worse once I start using it. Does your boy bag have the similar gap like mine?
Thanks in advance.