Jun 13, 2020
2,184
42,787
Among the critters our family has had over the years was a pet garter snake, represented here by the Ace of Diamonds on Dame de Coeur. Reptiles are diamonds on this scarf.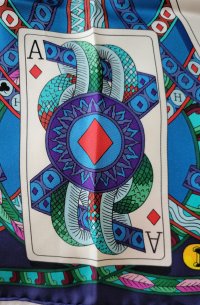 We have also have kept tropical fish, here represented by the King of Spades, spades being various sea creatures on this scarf.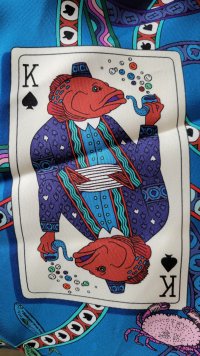 Of course, there was also our dear pet parakeet, here represented by the Jack of Clubs, clubs being various birds.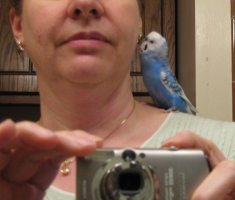 Finally, we had small mammals, such as gerbils and mice. Hearts are the mammals and I found this rabbit hiding between the heart cards.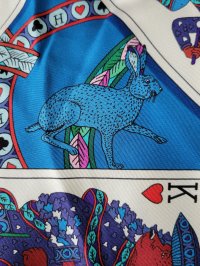 My scarf of the day is Dame de Coeur a Vous L'Honneur. The small white flakes are more snow this morning.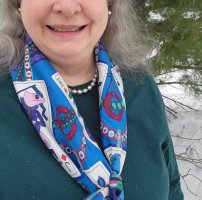 Last edited: