My DH came home tonight w this in his hands! So excited!!!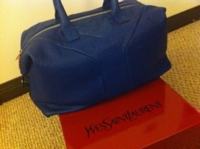 But kinda on the fence about keeping it. After inspection, noticed slight wearing of corners and slight scratches. This isn't normal, right? Sorry for the dark pictures.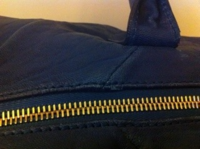 I'm pretty picky about my bags... I like them to be in PERFECT condition upon purchase. If this is how it's supposed to look, I'm thinking of exchanging for a patent leather.