Pros:
-the antigona fits my Samsung S20 Ultra phone MUCH better than my puzzle because of the trapezoid shape at the top. It does fit in the puzzle but its a pain to get in and out
- i think this is in the "goat sugar"?? leather, which seems to look more carefree than the puzzle
- the strap is adjustable where the puzzle bag's is not
- the chunky zipper is awesome!
- the price approx 1900 for the puzzle co.pared to 990 for the antigona
-the antigona has a card holder slip pocket inside, no pockets inside the puzzle
Cons:
- the strap is not as secure as the puzzle, it has already slipped off once
- no top handle, the puzzles mini top handle is so cute! It would've been great if the antigona had little nano top handles
- the antigona doesn't sit on its own as well as the puzzle the flat part on the bottom of the antigona is smaller so while it will sit on its own, the slightest vibration will make it tip over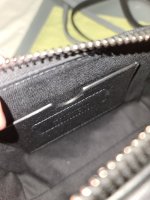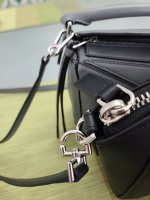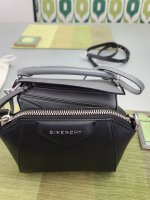 I LOVE both bags but if you have to choose one, the antigona is way more bang for your buck