Instagram @thediarentist
O.G.
Nov 23, 2009
6,513
12,689
Hi!
So I am hoping to get opinions whether you guys recommend this SLG or not.
My most useful SLGs are my flat card holders (3 Chanel ones and 1 LV) they are used the most as I mostly need my credits cards every time.
I have a mini LV pouch and the Cles (key holder).
I am wondering how do you guys like it/use it?
I am not a person who likes to rotate SLGs on daily basis so I am still trying to determine how I will use it.
I promised myself I will only buy things that I will use but can't stop thinking about this one!
Thank you in advance!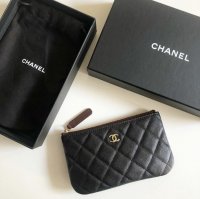 Photo credit: bagsandslgs