Some of you may remember that my awesome BF gave me a shopping spree at Louis Vuitton for Christmas. Well today was the day that I went to look around and purchase.
Priscilla, my SA, was extremely nice and showed me a TON of things from the beautiful Keepalls and Carryalls to a couple of fantastic pieces of clothing.
I thought I was going to go nuts in the store and walk out with a tractor trailor of items but I didn't. A strange sense of calm came over me and I really looked at what I wanted versus what I needed. And while alot of the items were beautiful and I drooled over them, I ended up getting two things:
-Monogram Wallet - Six Card Holder
-Monogram Cles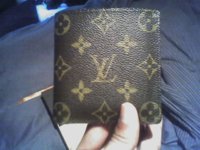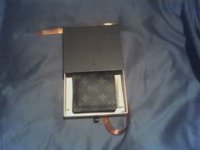 I love both of them and I love my BF more because he wanted me to enjoy myself. When I got back to the apartment, I think he was more excited than me to see what I got -- strangely he was disappointed that I didn't buy more. However, I am also bidding on two pieces of Epi (Sac Plat and a Keepall) on eBay, which if I win, my BF said he would pay for....so I think it all evens out.
In any case, thank you guys and gals for your feedback and feeding my new addiction!