I bought a few pairs of shoes over the holiday season and I just wanted to share my shoe haul with you all! This is my first time buying Jimmy Choo shoes and I must say I'm quite happy with them all! [emoji3]
First up...grey patent pumps! Originally I bought them with the intention of wearing them to holiday party at work, but I also think they work for the office. They are the perfect power pumps for meetings!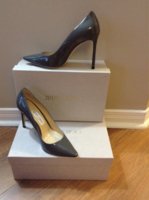 Next up...gorgeous black laser cut pumps! These are so freakin' comfortable, I just love them.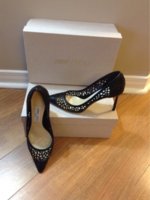 Last pair...sparkly pumps! [emoji7][emoji7][emoji7] Once I spotted these, I decided they would be the better choice for my holiday party at work! I'm also surprised at how comfortable they are.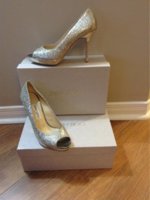 And here is a family shot:
Thank you for letting me share!