Jun 18, 2012
9,895
30,109
Help, help, help!!!

I'm looking for a soft, lightweight, "packable" tote.
My criteria:
• Black, grey or muted silver
• Strongly prefer leather but could possibly deal with nylon
• Must pack flat to take up very little room in my carryon suitcase.
• Must be secure. No open top. Either a zip top or at minimum a middle zip section.
• I don't like Longchamps, boho / western style, or bags with a lot of doohickeys (exterior pockets, dangling strings, decorative buckles, etc.).
• New or preloved ok
I only own one tote, the Chanel pictured below. I love its size and would like something similar: width: 16" tapering to 12.5"bottom, depth 5.5", height 10", strap drop 9.5".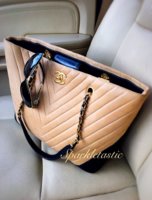 Stylewise, I like anything feminine and classic. Minimalism may work well for this tote - something like the YSL tote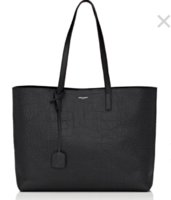 Price is very flexible. It could be $20 up to $2500. If it's a bargain baby, I'll just use it for random adventures. If it's more expensive, it will have to be beautiful enough to be added to my collection for daily wear.
Please help! Thanks in advance for your suggestions!