Hello everyone,
I was hoping to buy my first classic flap and had the option of either a beige or rose clair. Would just be curious what you all would choose as your very first

I have 3 other bags in my collection.
Chanel Mini Square in black with LGHW (my precious gem)
Prada Saffiano executive tote in petal pink (was once my work bag)
Dooney & Bourke red cross body (not sure the name, this is similar in shape to LV Alma) Everyday bag for errands since I WFH
If my wardrobe should be taken into account, my general color palette is on the lighter side with a lot of creams, soft pink/taupe, tan, lavender and red with some blues and blacks. I have included some photos from Instagram for reference.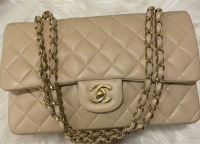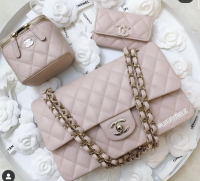 Thank you so much for advice/voting!