Hi everyone,
I have been seeing mixed feelings and comments about Chanel repair service. This is my first time sending my bag in and I am so happy with the service at 57th street boutique that I think I should share with everyone hoping that Chanel would keep up the good work!
My 13million series CF lambskin has loosen stitches on both end of the strap (sorry I forgot to take the 'before' picture). Since I live in South Carolina, the options are 1. Find the local leather repair and take risk on the outcome 2. Send to Chanel boutique for peace of mind although it will take longer turnaround time and may cost more than 3rd party service provider 3. Send my bag directly to Leather Surgeon and bear all the costs.
I called up NYC Chanel boutique at 57th because my in law lives in walking distance from the boutique ( just in case something needs to be done or they happen to lost my bag[emoji28] ) to inquire about the repair cost. The gentleman SA informed me that the repair work is free of charge. Just send in the bag with a note and they will take care of the rest.
I sent the bag in, waited until it was delivered then gave them a follow up call but didn't get through to the after - sale service. Was told that she was busy with other matters so I left a message that I just wanted to make sure my bag got there safe and sound.
Anna called me back a few days later assuring that they got the bag and the service is free of charge and it would take 4-6 weeks for the turnaround.
Exactly 4 weeks later I got a call that my bag is back at the boutique and ready to be shipped back. I was so excited to have my baby back [emoji7]
They sent her using an overnight delivery service so the bag got back to me in no time.
Here are the photos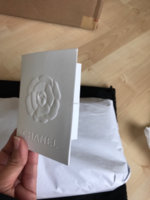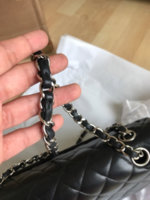 I was told to send only the bag and keep the authenticity card and dustbag with me. Apparently I got an extra dustbag from them [emoji4]
All of this (no repair fee, extra dustbag, free overnight shipping and I think they conditioned the lambskin for me too!) cost me only the FedEx fee to ship the bag in.
Now my CF has reunited with her little sister. I'm really happy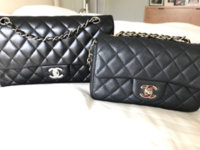 Last week I was in Orlando with my 4year old Reissue 226 GHW. The outer flap stitch came off so I brought it in to the Orlando Boutique hoping that they would give me a similar complimentary service like the one in NYC. They charged 195usd on "Restitch lining" service [emoji29] Since I have to part with my Reissue for 4-6 weeks anyway, I asked them to plate the chains and turnlock also because the hardware already show wear and tear. Those are 125usd each. I got this bag from
Fashionphile
and it came without the authenticity card so I think sending the bag in for some refurbish work would indirectly confirm the authenticity of the bag just in case I want to sell the bag in the future (which is unlikely because she will be my HG bag and will keep her for 10+years)
Will update again once I get the Reissue back from the repair. Thank you for letting me share [emoji4]