Hi everyone!
Earlier this month, I revealed a DA Favorite MM and then a Palermo PM. During my research of Palermo, I discovered this lovely bag, and just couldn't get her out of my mind. I obsessed about it for a couple of weeks, looking for the perfect pre-loved bag, then decided to "have a look" at it in real life at the boutique. I wanted to make sure I absolutely loved it before I pulled the trigger on a pre-loved bag I've never even seen or tried on before. Well, one look at her, and I was sold! I took her home right then and there!!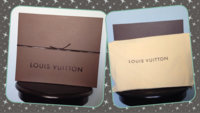 Here she is... Estrela MM!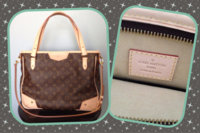 Some mod shots. Sorry for the blurry/crappy photos. I was trying to hold my phone steady, and began to sweat, but rushed through the photo shoot so I wouldn't stain the vachetta.
I just love how it slouches!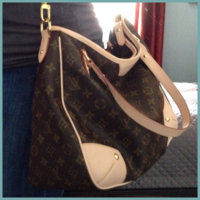 Some "What's in my LV" shots...
Comparison shots with Palermo PM...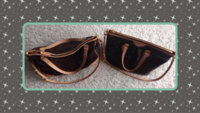 I revealed these items in the April Purchases thread, but figured I'd add them to this reveal since they're part of the reason why I'm heading over to Ban Island.

Thanks again for letting me share!