Hi everyone! I recently bought a Mini Classic Flap in Metallic Lambskin. I loved it but I noticed cracking/peeling on the bottom after a handful of uses and was quite upset. I know that Metallic lambskin is delicate but I never expected it to do that just within a month.
Here are some pics of the mini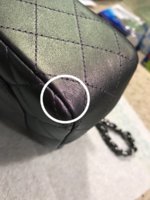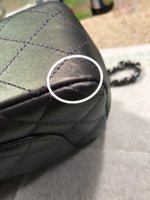 Gladly my SA was very nice and offered a return. Since it was my very first Chanel, I still wanted a Chanel item in the end so this is what I ended up getting.