Hello,
I ordered a pair of tommy hilfiger boots two years ago.
For some reason I returned them, even though they were comfortable and stylish. Somehow I can't get them out of my head. I already searched
ebay
,
amazon
, vestiaire and all the online shops. They are nowhere. Has anyone any idea where to search?
The are called modern hiking heeled boots and they look like this: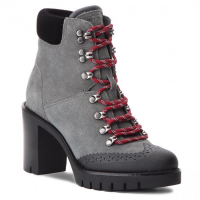 I'd be happy for any tipps.
Thank you,
Poulinska