I'm excited to have finally made a decision and purchased my perfect bag... I originally wanted a Neverfull MM but found that I didn't like it when I tried it on. I spent the next couple months debating between the Totally MM and the Delightful MM, and finally took to tPF last week for help. Thank you to everyone who replied with opinions and insight; it helped a lot and I really appreciate it!
And now, for my first shoulder bag and first monogram bag...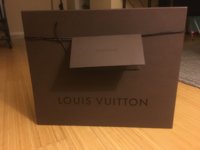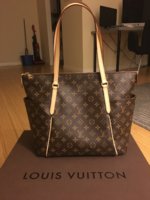 The Totally MM! It's perfect and exactly what I was looking for! And the best part...