Thanks! I think I will do it for a big upcoming birthday. I had planned diamond studs but I tend to agree with the opinions regarding the joy a bracelet provides. The regular pavé is stunning but my lifestyle and work would not allow for daily wear so I cannot justify the spend for something that would sit in the safe. And the small looks gorgeous on ehy210 and on you.

Still have not decided on adding sm pavé to (now 2) Loves vs exchange and wear with only 1. Must decide soon.
Hopefully this will solidify your decision. I added the SM Pave in WG yesterday. I think I am officially done adding to my stack. Lol… anymore and it's a bit of an overkill.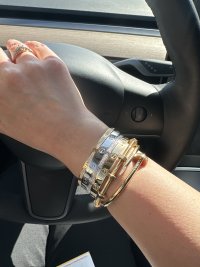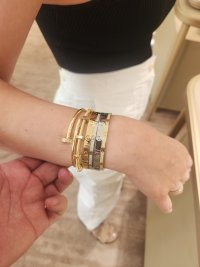 Last edited: