Oh my goodness, I caved and ordered a mono NF from

Fashionphile

. I have (sort of) been missing my mono NF that I sold several years ago and this talk of the bag being discontinued pushed me right over the edge!
My rare, exclusive, wait-list only monogram NF has arrived!
I'm very happy with the quality- as always with Fashionphile, the bag looks better in real life than their description. I love the bright peony lining.
It feels good to have a mono NF again!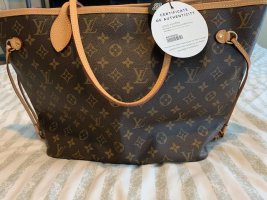 Last edited: