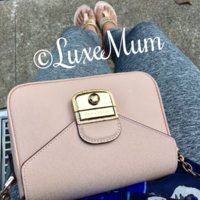 Can anyone explain or have more experience than me owning Longchamp..
Why is this bag made in China and I bought this in Singapore for close to $900!
I'm quite sad.
Aren't all Longchamp supposed to be made in Europe countries?
I'll be emailing Longchamp and I'll post more photos of the bag interior. Will keep you all in the loop..