I have pretty severe ptosis so I was thinking incisional, but I've been messaging clinics and some are saying that the chance of loosening for natural adhesion is 3% compared to incisional's 2%. I don't know if they're just BSing but now they've got me considering it...
I also recently saw a review where someone said their incisional DES loosened

: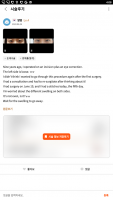 So what do you guys think you'll get, incisional or natural adhesion or normal non-incisional?