It's beautiful! Any chance you tried on the medium as well? I'm debating between the two but haven't had the chance to see in person. I wonder if the large will look too big.
Hello! Here's a photo of me with the large Romy. For reference I'm 5'4 and on the curvy side.
Edited to add one with the Medium Romy. Please excuse the house clothes!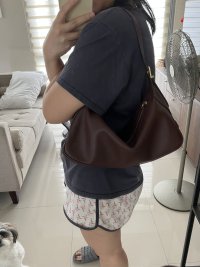 Last edited: