Hey guys! Haven't been on tpf awhile since I went off bags for a bit (ha ha!!) but now that I've started working in an office full-time I've been looking at bags I could throw my laptop in and just schlep around on the bike to work...and I got drawn into the PS world
I bought this PS1 from a local seller on an app called KleiderKreisel (in Germany). I thought it was a Medium at first but doing some more research into the size it looks like it's an Extra Large but missing the detachable shoulder strap. Seller says her mum bought it back in the day so maybe it's an older version?
Item name: PS1 Extra Large in Black Suede with Brass HW
Comments: It feels nice and weighty, and good quality, but from looking at other pictures of the XL and other people's authentication pictures I'm a little bit worried about the alignment of the PS stamp on the leather tag behind the zip as it sits so far up, as well as the other stamp being kinda faint.
The shoulder strap is also concerning as it's non-removable (held with rivets) and I'm not seeing this style of shoulder strap on the other bags on here. I understand XL usually comes with two straps. It doesn't bother me that the detachable one is gone as this is a good shoulder drop length for me.
I'm also concerned about the lack of swirly pattern (?) on the inside fabric, it's just a plain black lining with no patterns, as well as I can't find the white cloth tags inside the bag and metal Proenza Schouler tag on the outside of the bag that everyone else seems to have.
But then again X-Large seems to be a much rarer style than the Medium so I'm keeping my fingers crossed that it's just an older version of the XL... :| didnt come with dustbag.
Thanks so much in advance guys! Happy to be back amongst my purse comrades again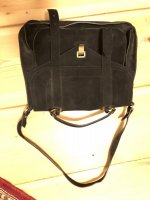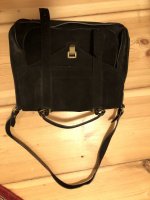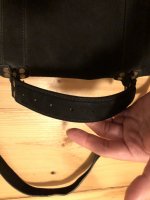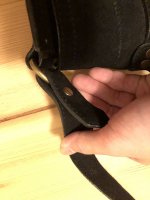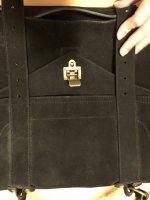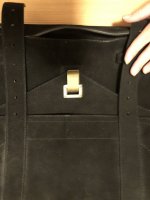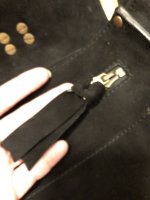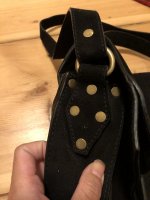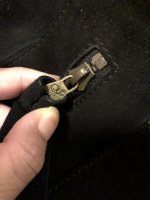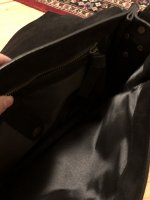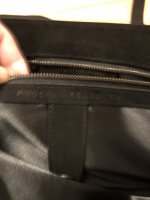 Last edited: