I don't own any YSL and I've been wanting a YSL WOC for a while now in anything blush/pale pink/rose color. I was originally eyeing the
YSL WOC Large Chevron Monogram in Pale Blush
(can't decide on silver or gold hardware....) but it does not release until Fall/Sept 2017. A
Nordstrom
SA said that tomorrow I could potentially get my hands on the
YSL WOC Large Tri-Quilted Kate in Nude
(supposedly looks more pink than nude and seems to have gunmetal-colored hardware) - they have one at another store that can be shipped to me but was on hold at the time; if the person never claims it then I'm next on the list. I have a couple of questions (photos posted at the end):
1. Which style looks the best? I know the answer is subjective but I would love to hear your thoughts on which you would personally go for and why. I, for one, am all for timeless looks.
2. For bags of this similar color, which hardware complements best (silver or gold)? And is silver less prone to wear and tear?
3. The tri-quilted bag is from last season and was most likely returned from a previous owner. Should I be wary of this in terms of wear and tear (I obviously haven't seen it in person yet)? And to be honest, I can't really find any reviews or even OOTD of people with this bag in this color - was this not really popular when it first released?
Thanks so much for the feedback!
WOC CHEVRON: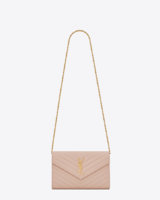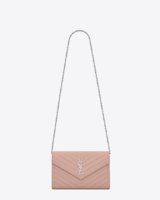 WOC TRI-QUILTED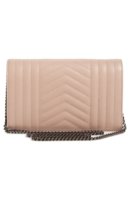 Last edited: