Hi Everyone,
I am looking to purchase a single flap Jumbo in Silver HW from the preloved market. As many of you know, Chanel changed the CC turnlock in 2008-2009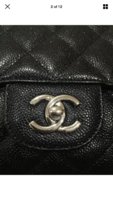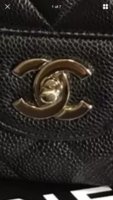 and went from the flat CCs to the more rounded CCs that we see in current double flap Jumbos. There are single flaps in the preloved market that have flat CCs and some that have the thinner rounded CCs. I am just wondering which ones you all prefer. I would love to know. Is the resale value higher or lower for the flat CCs? I have inserted pictures of both.
Thank you in advance!