Within a month or so I was thinking of getting one of these.
Which do you prefer?
(Might I add I am not normally a siggie fan?)

Why must they keep bombarding us with decent stuff incessantly! I'm wishing for something poppy or fishesque to rid myself of temptation!

For some reason I'm drawn to the crisp white perforated trim, on the khaki..I never like khaki! Are they coming out with a new camera case design in a couple of months?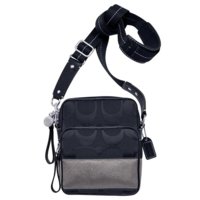 *