Hi! Long time lurker and this is finally my first post. I've been looking for an everyday crossbody bag that could hold minimal essentials (wallet, keys, phone, sunglasses--lately I've been carrying these without a purse

) and not be too bulky. I have only ever purchased and currently own one designer handbag (Goyard Artois MM) and it has become my go-to work bag when I need to carry my laptop, books, papers, etc.
I prefer a bag I don't have to constantly baby, but I like to think I am careful when handling my bags.
I tend to wear lots of neutral colors and would prefer something more day to day for my 5'4 frame.
I currently am considering these two bags:
1. YSL Wallet on a Chain (large) in black with gold hardware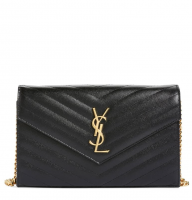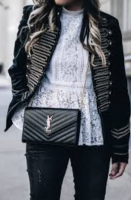 2. Celine Medium Classic Bag in Box Calfskin in black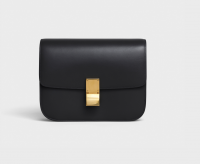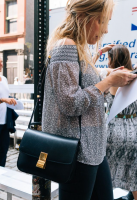 I realize there's a steep difference in price haha. I like how there are no obvious logos and the classic/timeless style of the Celine bag but I worry about it getting scratched easily and if it's worth the price.
I also love the look of the YSL but I feel like it's classic gold hardware/monogram design is a bit too flashy, screams "designer" and something I see everywhere.
Would love any other suggestion you guys have! Thanks in advance

Last edited: