I have a few Chanel bags but dont know why, the 19 bag just makes me grin so big like I'm a fool. I'm so in love with it that I want to share and write my first post here at PurseForum!!
Have anyone feel the same with one particular chanel bag style? If so which one?
I got my 19 bag pre-loved from coco approved on IG recently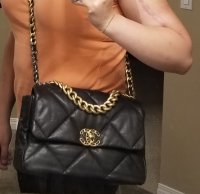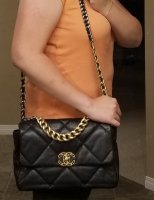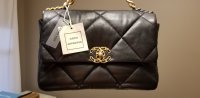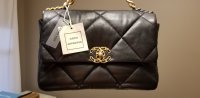 (and very impressed with service. Bought a few bags from Tim previously) and unfortunately I don't have concrete info whether it is lambskin or goatskin but I still love it so much!
If anyone has any idea via these pix, I'd love to know!
I think it is goatskin based on my extensive research on the forum and judging from comparison to description.
For info, mod shot I'm 5'6 and please ignore my dirty mirror. Haha. It's the mirror not the bag.