Decisions which I can't make yet again :sad2:
Should I go with this MJ Petrol Baby Stam OR
LV Popincourt?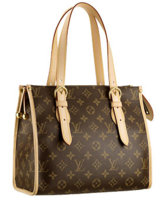 Both would be the same price....which one has more lasting power??? Something about this Stam calls to me. I can't afford the large stam plus I think it'd be way too big for me, so this size might be best.
Thanks!