You all may remember my post about Having my gorgeous cape from 5th Avenue stolen at the Lauderdale airport this summer. The cape represented far more than just clothing as it was a perfect day when I met a friend I hadn't seen since high school and we both have gone through hell (especially in our middle school and junior high days being bullied until high school when things changed). We were both outsiders in a small town and he had lived in fear of it being discovered that he was gay, while I was hated on for being from a big city and being very different than the people in that tiny Southern town. We were both bullied to the extreme until high school when we managed to find our niches.
We had a perfect day shopping back on February 1st, catching up after so many years apart, and we have both come so far. We are so happy now and are two of the very few who made it out and did something with out lives. We discussed looking back when we used to dream of the future and imagine where we would be in 20 years. We never imagined we would be in the VIC room at the 5th Avenue Maison drinking champagne and shopping on Madison!
He helped me select this piece and it was by far my most prized possession. Having it nicked broke my heart and I've looked high and low but been unable to find another anywhere because they're so rare and even if I did, the price tag was ridiculous. My SA called while I was in Scotland in September saying LV had reissued a few-- which never happens-- but when I got back she told me she was mistaken and it wasn't the same one... she doesn't make mistakes and it seemed fishy. Plus she's a terrible liar.
Turns out my mum had gotten it for me and hidden it away for months. I flew to see my folks for Christmas and she went ahead and gave it to me to ward off the chill while visiting them since I'm a wuss now that I live in Florida. So happy right now

I had to share! Wiped my tears for a few pics. The first was at the flagship the day I bought it.
Wishing you all the happiest of holidays with love, light and lots of LV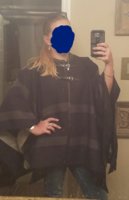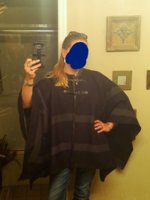 Sent from my SM-G935P using PurseForum mobile app