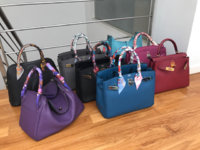 This is my current collection:
Black GHW, Etain GHW, BdG PHW B30s (all Togo)
Tosca K32 PHW Togo
Rouge Grenat K28 Evercolor GHW Evercolor
UV Lindy 30 Clemence,
Black Bolide 31 GHW Fjord,
Blue St Cyr Evelyne 29 Clemence
I want to add Gold into my collection.
Birkin 35? Kelly? And what hardware? GHW? PHW?
I'm 170cm tall (5'7"?) and I'm UK12. Here are some model shots with the bags: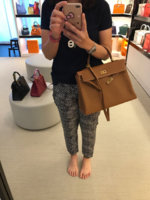 This is K35 Togo GHW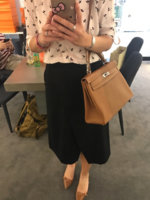 This is K32 Togo PHW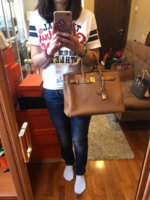 This is B35 Togo GHW.
Any suggestions? ...I'm so lost...