Hey everyone!!!
I'm copying the thread I saw on the Fendi forum...I think that with the holidays just around the corner, this question should be quite fun. What is ONE Dior bag that you wish for? (please post pics if you can!)
Mine is the Dior nude Detective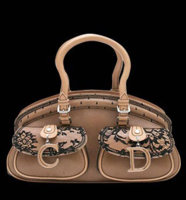 There are MANY more on my wish list, but this is one that I REALLY wish for (and know that I will probably never even see one IRL).