Hi all!
This is my very first post, I hope everyone and their families are doing well!
I am on the hunt for a green kelly and am debating between Vert Vertigo and Malachite. I am getting very confused as in some pictures Vert Vertigo looks perfect to me, but then sometimes it looks a bit too green has less blue in it than I think I would like.
Someone posted the below picture and the center bag is supposes to be Vert Vertigo...the color looks perfect.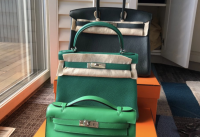 This one as well is advertised as Vert Vertigo and is the shade I would really love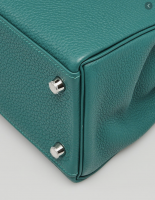 But then here Vert Vertigo looks a lot greener and less of what I'm looking for in a green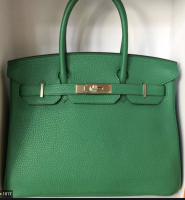 Malachite is very beautiful but I am wondering if it would be a tad too dark.
Could owners of Vert Vertigo and Malachite please share their pictures? I know Hermes colors are such chameleons but I would appreciate any advice anyone could give me...I'm hoping people who own these bags could help let me know which color most looks like the shade of green I'm looking for.
Thank you so much for any feedback!