So I've searched around, and it seems like what has been written about vache hunter is outdated since most of the Hermès-related blogs still refer to it as a leather H uses "as a trim in Hermes bags such as the Etriviere and Herbag" and "is typically not used to adorn an entire handbag". These are not true anymore with the advent of unlined bags made entirely of hunter leather, such as the Birkin Sellier: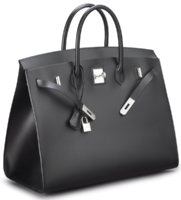 The Evelyne Sellier:
And the Cabacity, which is made up of two bags, the outer bag being made of vache hunter: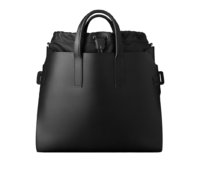 Of these three bags I've only seen the Cabacity in real life and what I've noticed is that it's very stiff, a bit like cardboard. It looks durable but since I don't own any bag in hunter, I hope others can share their experiences with this leather and answer some questions like:
1. Is it waterproof?
2. Does it scratch easily?
3. Does it patina over time or does it retain the matte texture?
Hopefully by your contribution to this thread it can be some sort of help to others (including me) to decide if they want a vache hunter bag in their lives, or not
P.S. I really want that Birkin.
And that Evelyne.