I'm looking forward to having my first child soon! I don't like anything I'm seeing that's labeled as a 'diaper bag'. They're all so utilitarian, which I understand because it's important for it to be practical, but I would love to carry around something that's more pretty and sleek. I'm thinking of buying a high end leather tote as an every day purse and a diaper bag. I'll be a stay at home so I'm going to be spending all my time with my child and won't need my bag to be office appropriate, although I do like the look of a bag that you could take to work. I'd love to hear from other moms though, as I have no idea how big it needs to be or if maybe getting a designer bag would be a horrible idea if it's inevitable for spills and messes to happen, even if I put in some kind of protective liner?
My first pick aesthetics wise would be the Saint Laurent Manhattan Tote. I love the brown, but it only comes in medium and while it looks a good size, it seems slim and I'm not sure of its ability to hold the million things you need to lug around for a baby.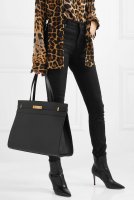 It also comes in large but this size just looks ridiculous.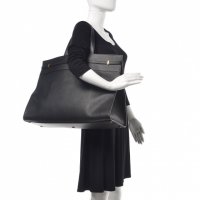 Their duffle sdj looks more practical, just obviously not as pretty.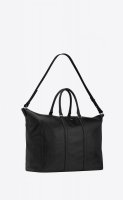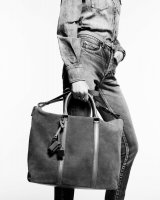 I also love the look of the Loewe Cushion Tote. It looks like a perfect size, I just don't like it as much as the Manhattan.