I just came home from my weekly shopping trip and found a tiny silver package in my mailbox.
To my big surprise it was from Louis Vuitton. Of course I was super curious what it would contain.
So I took some "unboxing" pictures

: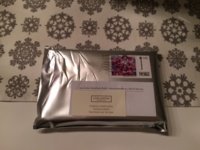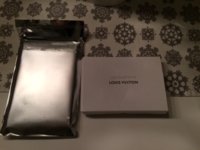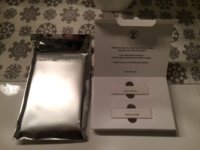 They´ve sent 2 perfume samples and I was super excited that my favorite Mille Feux is one of them.
The other one is Rose des Vents.
I know it´s just a commercial mailing (I work in Marketing myself), but this must be the first commercial sample that made me totally excited

.
Just wanted to share quickly with you

.
Has anyone else received this?