It's been a pretty rough couple of weeks so I'm thrilled to have some happiness on the handbag front!
Didn't really have any interest in this one at first and once it caught my attention, it seemed on its way out with the arrival of new spring styles so I was very happen to find it during a pop into Macy's SF while on a business trip this week. Even better, it was 25/25 and I used my TFS reward so took it home for just about $300 out of pocket!
Urbane bag in yummy black pebbled leather!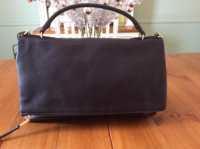 I know some don't like all the weird access points to the same compartment but it was actually handy because I was able to carry it in my large Saffiano tote for my flights back and rather than having to try to fuss with the flap, the zipper gave easy access!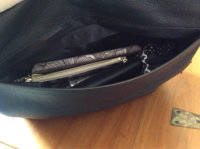 It really holds quite a bit while still holing a nice shape which was a pleasant surprise!
The next one is the one bag that I haven't been able to get out of my mind last couple releases, but thought I had missed out during my brief hiatus after the holidays...
Vachetta Medium Borough!
Wasn't sure I'd keep it since I'm a bit terrified of the vachetta but it was really love at first sight!
A bit disappointed there are a few marks but since it was the absolute last one they had when I called to order, I'm hoping some conditioning and protecting will help...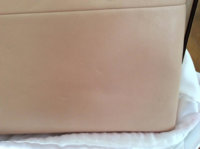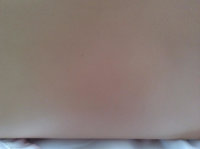 Still one really pretty bag should we ever see spring here and now I've got the fabulous urbane bag to keep me happy in the meantime

Thanks for letting me share!!