Post your Coach Trench Coats & Jackets here!
I'm not a member of the Coach Trench Club yet, but I can't get this one out of my head: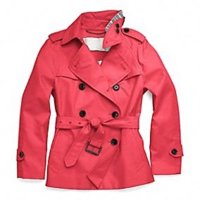 I tried it on in the store and it was so cute! Planned to wait for khaki, but the red is calling me. I should really wait for more styles, more colors, more money to come in.....
What Coach coats & jackets are tempting you? Have any TPFers bought a Coach coat yet?