I have been contemplating selling my Neverfull MM in monogram and Speedy 30 in DE because I found I have to force myself to use them in rotation. Both bags are immaculately clean because I really take care of my bags, but they are hot stamped with an E for my name. Not sure if that will bring down the price at all?
I am feeling conflicted on selling because the Neverfull was a gift from my fiancé and the first LV he ever got me. It was actually gifted to me once I reached my weight loss goal. The DE Speedy 30 came just 6 months after that, getting both bags in 2014, but I bought the Speedy myself.
This past May I got the Artsy MM in monogram after much debate over what bag I would choose for a graduation gift. Originally I wanted the Alma BB in Amarante Vernis, but ultimately went for the Artsy.
Every time I pass LV or go inside, the Alma just speaks my name and I can't shake it.
I've thought about not selling anything and just waiting for the right time to get the Alma (it honestly won't be for quite a while because I'm getting married in Disney World this year!).
So what do you guys think I should do? Has anyone had experience with selling either of these bags? Should I just hold on to them?
The retail price for my Neo Neverfull ( new model, with pouch) was like $1260? And the Speedy is $970.
The Alma BB is $1820... So I could possibly make enough for the Alma, assuming I take a price hit on my two bags.
I've sold a couple things on Tradsey before but not sure if that's the best site for what I'm looking to sell.
Would you guys sell and get the Alma? Should I just keep my bags and use them?
My Neverfull MM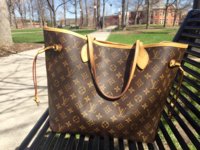 My Speedy 30 DE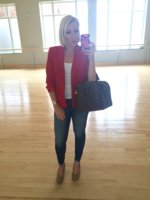 The Alma I just can't shake...[emoji17]