DH wants to get me a nice belt but I'm on the fence about designer belts, as I don't want to look too flashy. I've seen some people wear them well though. Typically I'll wear a t-shirt and jeans with anything from some Nikes to Louboutin heels. I guess a nice belt might dress up my wardrobe a little. I've seen a few I liked and am debating between these 3.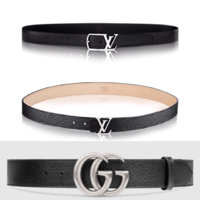 I think the main thing holding me back is that people can be so judgmental. For example, recently a lot of my friends on social media kept posting this Bill Gates and Mark Zukerberg meme about how billionaires don't wear Gucci belts. Blah blah blah. (Annoyed me). At the same time though none of my friends are into designer accessories and think I'm crazy with my bags/shoes/accessories.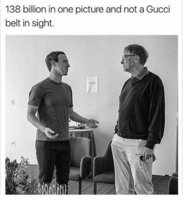 Anyway, what's your opinion in general about designer belts and which, if any, of the above three do you like? I'm leaning more towards the LV belts over Gucci. DH likes the LV Neogram the most (belt on top) and next the LV Epi Initiales (middle belt).
Thoughts?