Hey ladies
I can't stop thinking about which bag should I take or if I should take a specific bag.
I'm talking about these:
• Prada Saffiano Mini
I love the size and the fact that it is a carefree bag. But I recently saw a preloved one that was just 2 years old and it looked horrible. I don't plan to wear this bag on a regular basis, i definitely want to rotate. However I've read that some ppl complained about quality issues even though their bags weren't used that much.
Thinking about that, it kind of hurts a bit paying ~1500$ for her. Unfortunately I can't find that bag on the preloved market.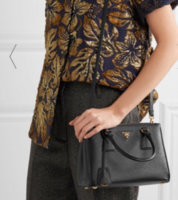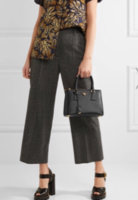 • Gucci Disco Soho
Cute bag, the size is nice too. But what I love about bags is their hardware. It shouldn't be too much but it als shouldn't be almost non existent. Also the gold appears to be more a light gold, which I dont like. But I could add a bag charm. Maybe it looks better with it?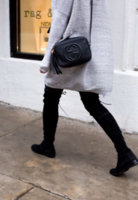 • LV Alma BB
Super cute bag. I still have to think about if I should buy her (since I want my bags to match my wardrobe as well) and when I should buy her. LV first and then one of the above or the other way round?
I prefer the Prada bag but all the stories about the quality kind of keep me away from it.
What would you choose? Or do you have any other suggestions?
TIA