I've recently seen that YSL has revamped the medium Sunset into a satchel style, removing the stiff partitions but there appears to be virtually no reviews of the new bags!
I was just wondering peoples thoughts re the new bag (especially in comparison to the older style)
*I have my eye on the new Natural Tan but am wondering if the equally as gorgeous old style black croc would be better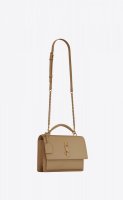 The new sunsets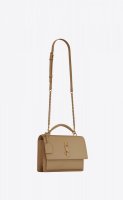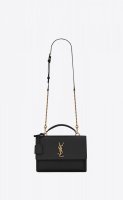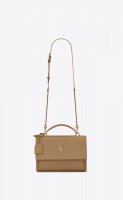 The Net a porter showing the natural tan a bit more clearly (unable to attach pics)
SAINT LAURENT's 'Sunset' bag has accordion sides, so it holds more than you'd first expect. It's been made in Italy from supple leather offset with a gleaming gold chain strap and matching 'YSL' plaque.Wear it with: [SAINT LAURENT Sweater id1265032], [SAINT LAURENT Skirt id1265027], [SAINT...
www.net-a-porter.com
The original croc sunset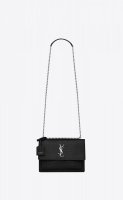 Last edited: