~OnTheBeach LV enthusiast depuis 1987~
O.G.
I've always liked multi-compartment bags. I love how each pocket could hold an individual item and how you could reach for it without even looking. Back in the early- mid 2000s I wanted to own the Monogram Excentri- Cite. It was so unique and organized but I never owned it since it was strictly a hand-held style.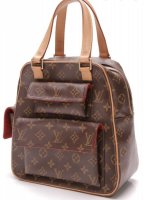 I recently bought the Multi pochette accessories, hoping I could love it as much as everyone else, but ultimately it wasn't a good style fit for me and I found some of the features annoying. The Bumbag was also great but super casual, although I did keep it. I finally got rid of my giant bothersome phone (Note 9) and found an incredible limited edition keeper in the Men's FW 20-21 line. A messeger plus a clutch !
"This multi-pocket variation on the Messenger bag was composed by Virgil Abloh as part of his "Patchwork" theme for Fall-Winter 2020-21. Monogram Eclipse canvas is combined with the Epi pattern and an outsized Monogram motif in a veritable ode to the House's iconic materials. Compact, supple and body-friendly, it's ideal for keeping small essentials close at hand".











My new Samsung Z-Flip phone fits perfectly in the square pocket.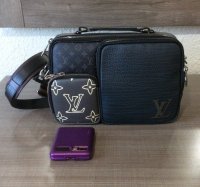 LVoe the mini eclipse pattern.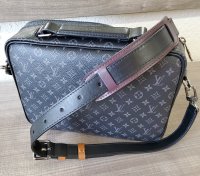 The Multi Pocket is crafted of several leathers as well.
A very lightweight bag.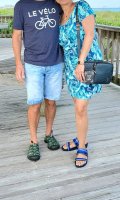 Literally sooooo organized!
Phone pocket...
.....prescription glasses and sunglasses side by side within easy reach in front right outer pocket...
Everything else in the roomy main compartment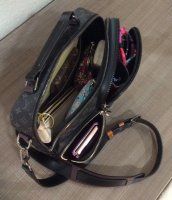 Thanks for letting me share. I haven't felt so guiltless about owning a bag until now. I've found purse peace.....(for the moment) !!