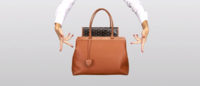 The Biaude was a cape-like shirt worn by raftsmen to protect them from the cold and rain. Here it becomes a protective flap to keep the bag's contents out of sight and dry.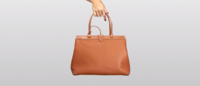 The Croc is a reference to the tool used to push difficult logs back into the river current. On the Bellechasse it becomes a clever and elegant closing system. A leather cord is attached to one of the handles; it has a clamp at one end to close the top of the bag securely.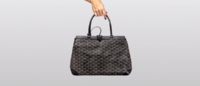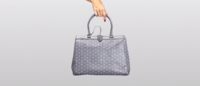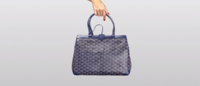 The Bellechasse Biaude bag is available in PM size and 11 different colours for the Goyardine version, and 5 different colours (Black, Gold, Grey, Navy and Burgundy) for the bull calf leather version.
05-22-2017
Source:
http://www.goyard.com/en/news/the-bellechasse-biaude-bag/