I bought this coat new online from Saks, and it came like this right out of the box. I haven't even tried it on. It looks used. Popped stitches, down coming out all over, and marks on the fabric. Obviously I am going to return it. This was a full price item, its not a clearance or an off fifth item. For reference this is the Menthe model.
Has anyone else bought a Moncler jacket? Is this quality I'm to expect? I own other clothing items and shoes from Moncler and never had any issues with them but this is the first jacket. I know Moncler is considered to be overpriced but I'd still return it if it was from North Face and came to me like this. As I really like the designs I am going to try another model (maybe directly from Moncler and not saks) and hope this was a one time instance. If its still a piece of junk I'll look at other brands

Very sad, I was excited to finally get a Moncler jacket and I have the funds now with all of my travel being cancelled.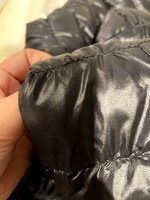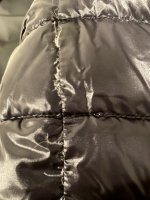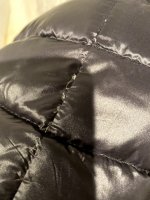 Last edited: