Hi TPFers! I am looking for a red/burgundy bag to add some pop of color! I prefer small structured bag that comes with a shoulder/crossbody strap, either with one handle or without; minimal logo/monogram, simple/timeless design; high quality - I'm fine with delicate leather but I do want the bag holds up. Budget: around $2000
Some of the candidates are:
(pictures from websites)
Celine small classic box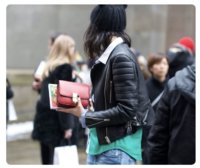 Cons: limited capacity due to the division; hard to find; expensive.
Loewe small Barcelona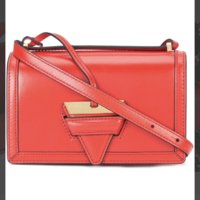 Cons: potential quality issue of the glazing; style might be out of date soon.
Launer Lucia
Cons: can't see the bag in person; unsure about the craftsmanship/customer service
Valextra mini iside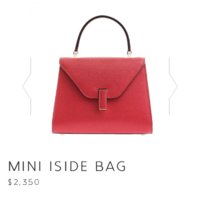 Cons: not sure if the craftsmanship/leather quality is worth the price; maybe doesn't hold its value; hard to find?
Chanel reissue woc
Cons: not sure if it comes in red in the near season; hard to find; already have a dior woc
If you have any other styles in mind please share with me, even it is not in red! Thank you all in advance!