Hi!
I purchased this Gotham last year and I adore it

But to be more secure when using it as a clutch I would like to add a chain or a leatherband around the wrist.
So I was thinking that maybe someone here at the forum already thought of this and know if there are some products out there that would do the trick?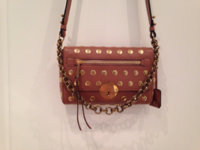 Picture from the internet, worn as a clutch: